What Is the OptiLight by Lumenis & How Can It Manage Your Dry Eye?
Dry eye disease is a widespread and common issue for up to 49 million Americans. This chronic condition can have a significant impact on your quality of life, causing a foreign body sensation in your eyes, pain, blurry vision, and dry or watery eyes. Untreated, it can even lead to further eye-health complications.
Despite these constant detrimental effects on quality of life, many dry eye sufferers are unaware that they're suffering from dry eye disease or that real treatments exist. Instead, they just live with the discomfort.
Dry Eye Solutions at Eye Q Optical
At Eye Q Optical we are dedicated to providing our patients with modern dry eye solutions.
That means we are always looking for new and innovative ways to help you keep your eyes performing at their absolute best.
We're proud to offer OptiLight by Lumenis to our patients, specially designed for dry eye management. What Is OptiLight by Lumenis?
OptiLight by Lumenis is a light-based, noninvasive treatment done in the area below the eyes to manage dry eyes. The first and only intense pulsed light (IPL) treatment FDA-approved for dry eye management.
The treatment is safe, gentle, and is backed by more than 20 clinical studies.
How Does It Work?
OptiLight uses precise pulses of light to reduce the inflammation that is typically associated with dry eye disease, improve tear break-up time, and increase meibomian gland functionality.
This application can significantly relieve dry eye indicators and has a multi-factorial effect, including:
Increasing tear break-up time
Reducing the amount of Demodex mites and bacteria living around your eyes
Eliminating blood vessels that contribute to inflammation
Improving meibomian gland functionality


What to Expect
Before Your Treatment
Proper preparation helps us deliver the best experience possible. To get ready for your OptiLight treatment, we ask that you:
Protect yourself from UV exposure: Wear a hat, sunglasses, or sunscreen with at least SPF 30 for 2 weeks before your appointment
Keep your skin clean: Avoid wearing makeup, moisturizer, or any other skincare products on the day of your appointment
When you arrive at our office, we will ask you to fill out a skin assessment form to help us determine your Fitzpatrick skin type. This helps us identify any risk factors you may experience and allows us to protect your skin during treatment.
During Your Treatment
This treatment is fast and simple. During the treatment, your doctor will apply a coupling gel on the treatment area and cover your eyes with shields.
As light is applied to the skin, you may experience a warm sensation. The treatment is gentle with minimum discomfort. The treatment itself will only take 10–15 minutes.
OptiLight is often followed by meibomian gland expression.
After Your Treatment
After your treatment, you may notice some temporary redness or irritation, but it's rare.
Before leaving our office, you will receive a post-treatment kit. This kit includes lid cleansers, lid scrubs, and a reusable warm compress to aid in successful post-treatment care.
To protect your skin after treatment, we recommend that you avoid the following for 24–48 hours:
Direct UV exposure
Heavy workouts or lifting
Blood thinners
Heavy drinking

Will the OptiLight Work for Me?
While OptiLight by Lumenis is an effective dry eye management solution, we want to make sure it's right for you. We do not recommend this treatment if you:
Suffer from aqueous deficiency dry eye (rather than the evaporative dry eye or meibomian gland dysfunction)
Have a history of keloid scarring
Have severe scarring around your eyes
Ultimately, your doctor is the only person who can determine whether this option is right for you. During your next appointment, ask us if you are a good candidate for OptiLight by Lumenis. You Don't Have to Live With Dry Eyes Anymore
Dry, irritated eyes can be managed with a new treatment that brings comfort and can restore quality of life. Visit your eye doctor to get an accurate diagnosis and a treatment plan tailored to your needs.


We are located in the heart of Cooper City, just off Stirling Road between Nob Hill and Pine Island Roads in the new Cooper Square Plaza.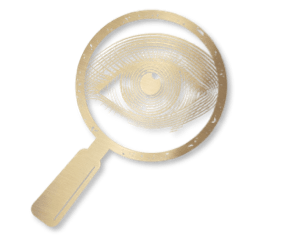 Our Address
Suite 105, 9620 Stirling Road

Cooper City

,

FL

33024
Office Hours
Monday

:

Closed

Tuesday

:

10:00 AM

–

7:00 PM

Wednesday

:

10:00 AM

–

5:00 PM

Thursday

:

10:00 AM

–

5:00 PM

Friday

:

10:00 AM

–

5:00 PM

Saturday

:

9:00 AM

–

3:00 PM

Sunday

:

Closed